We have put together a neat little app that you can use to find and play OLab3 and OLab4 scenarios. It will work on either iOS or Android.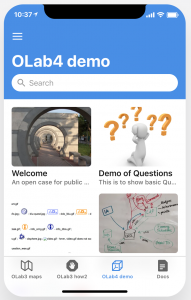 You can access and install it using this link:
You still need to use a password combo to access the OLab4 server but you can choose to store that in your browser or keychain.